Hydrolyzed Bovine Collagen®
Collagen, abundant in the body and found in animals, is popular as a supplement and food additive. It's gaining cosmetic industry traction for reducing skin aging effects, with bovine collagen derived from cows.*
Description
Collagen is an abundant protein in your body and likewise found in numerous animals. Notably, this protein is also widespread as a supplement and food additive. What's more, it's been gaining in the cosmetic industry as a potential remedy to reduce the effects of skin aging.* Bovine collagen is a form of this protein that's mainly derived from cows.
Applications
• May help alleviate osteoarthritis symptoms.

• May decrease visible signs of aging.

• May prevent bone loss.

• May improve gut health.

• May build muscle and repairs tissue.

• May promote deeper sleep.

Storage & Packaging
Store in tight, light resistant containers, avoid exposure to direct sunlight and moisture

20kgs/bag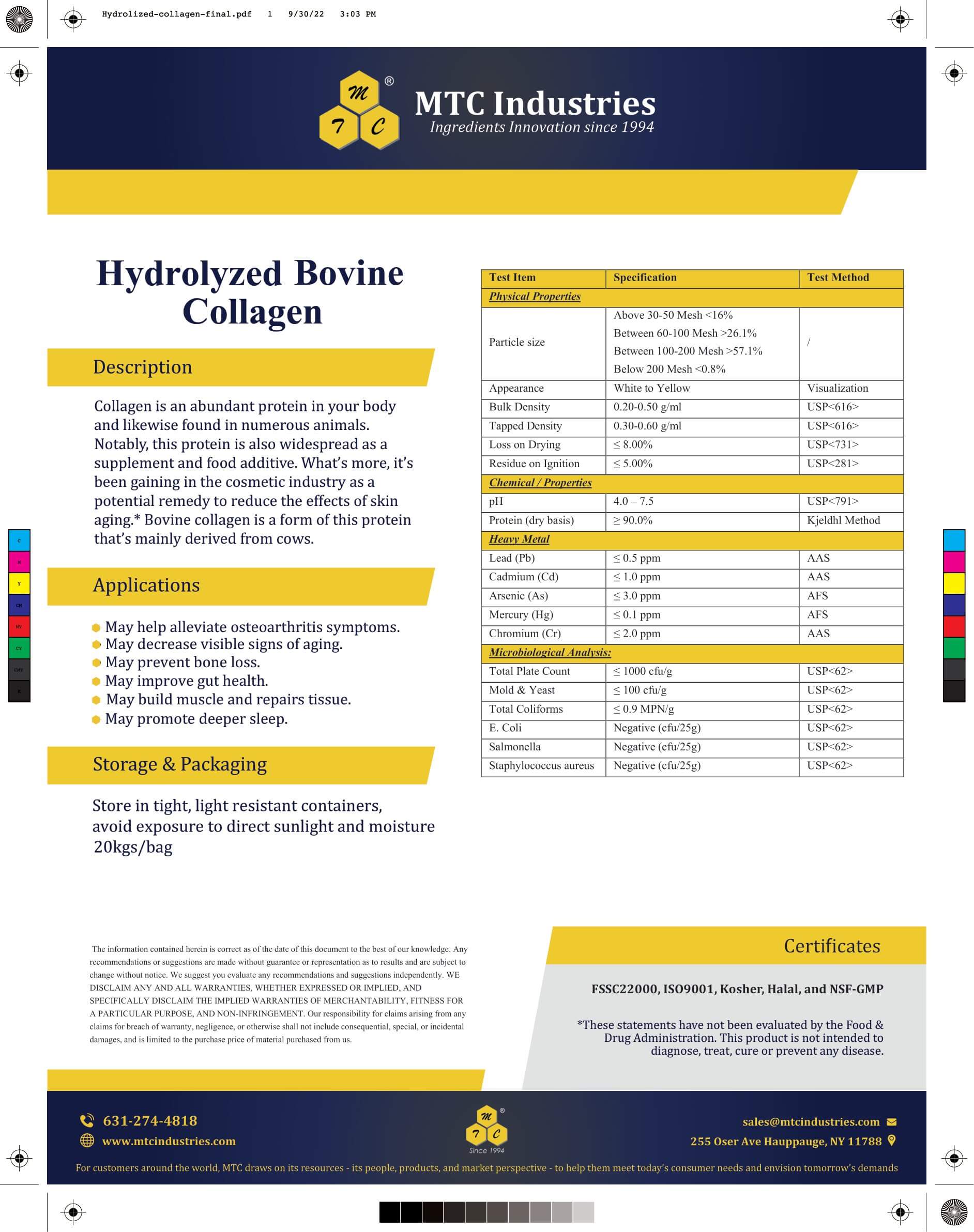 Download Our Hydrolyzed Bovine Collagen® Tech-sheet